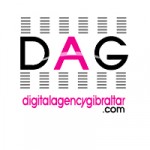 We specialize in assisting businesses to utilize the power of the internet and social media. We offer a range of services with our clients in mind; our online marketing strategies will help you increase your revenue. Whatever stage your business is at we can help to take it to the next level. With the potential to reach thousands and even millions of people globally, can your business afford to sit and wait?       
Does your business have a website?
The internet has been described as a very important tool in helping businesses
Are you missing out?
Currently, there are 18740 Facebook users in the Gibraltar
Currently 71% of online users in Gibraltar are on Facebook!!
Is your business on Facebook?
Your customers are there…so are your competitors
Can you afford NOT to be on Facebook?
Digital Agency Gibraltar
offers customized Facebook Fanpages with or without 'Welcome' tabs
With the increase in popularity of smart-phones, more and more people are getting online.
Is your website mobile friendly?
Do you have a Google+ business page?
You tube video?